Is watching television like eating dessert – a guilty pleasure? Connectivity part III
Watching TV consistently rates as one of the top leisure activities, yet we don't like to admit to watching too much, even though in many cases there are benefits!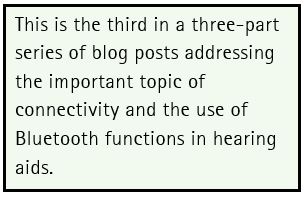 9 year old : "Mummy do you know where the tallest building in the world is?"
Me : "Hmm isn't it the Petronas Towers in Kuala Lumpur?"
9 year old: "Nope, it's the Burj Khalifa in Dubai. Its 828 meters high!"
Me : "Did you learn that in school today?"
7 year old: "No, from television! See Mummy, we can also learn interesting stuff from the television!"
My kids are still at an age where watching television is a "treat" and closely monitored. The giggles and laughs radiating from the room when the kids are watching Mr.Bean for a umpteenth time are a joy to hear. And conversations like the above are not uncommon now they are old enough to enjoy watching documentaries. For everyone in the family the television plays a role to inform and also entertain.
Since the first electronic television broadcast in 1928, the function and importance of television in our homes has continued to grow. Across all age groups, watching TV rates as one of the most popular leisure activities. Some see the television in a negative light, however the television also brings many benefits. It can be a tool not only to entertain but also to educate and inform. A study in geriatric care facilities has found that TV is the only connection many individuals have to with the rest of the world, to be informed of not only local but also global news, which allows them to feel connected.
Having trouble hearing and understanding the TV is one of the first indicators of a hearing loss. "My family complains I have the volume too high", "It is like the actors are all mumbling", "Watching the news is okay but movies can be difficult". These are common statements I heard many times during the day from my clients. "Watching television" consistently rates highly as one of the listening situations listed on my clients' COSI (Client Orientated Scale of Improvement) form.
Interestingly, in a recent study we conducted with 518 people with hearing loss (256 non-HA users & 262 HA users), we discovered that watching or listening to TV/video amounts to an average of 6 hours per day. That is a lot of time! Those surveyed also reported that satisfaction with the loudness level is low when someone with 'good hearing' sets the volume. The results showed that only a small number of HA users were actually using induction loop systems or TV-to-HA streamers.
Correctly fit hearing aids go a long way in improving this situation however there are many times when I have had to consider additional solutions. Using headphones is one simple option as they bring the audio source closer to the ear and minimise the interference from environmental disturbances. However they also pose some difficulties such as isolating the wearer from social interactions and in some cases the use of headphones cuts the sound for all other watchers/listeners.
The advent of TV Streaming devices has been a big step. These devices support the streaming of the audio signal direct into the hearing aids, which not only improves the signal- to-noise ratio but also means the signal is frequency shaped to compensate for the wearers hearing loss. Essentially these TV streaming devices mean the hearing aids have a double function as personalized wireless headsets!
Watching TV offers an important connection to the world. It entertains and informs us. So helping our clients to better follow and understand the TV can have a profound impact on quality of life. Maybe then grandma and grandpa can answer their grandchildren`s questions.
To learn more about studies being done to improve the television listening experience, read Improving Television Listening for Hearing Aid Users.