Phonak Roger™ – Soundwaves to the ear!
What do the New Zealand sailing team and the Auckland Philharmonia Orchestra have in common? They both use Roger™ technology to deliver on accessibility and expand possibilities for those with and without hearing loss.
The challenges people with hearing loss face when listening in noisy situations and/or when the sound they want to hear arises from a distance are well known, as are the benefits provided to this group through the use of hearing aids incorporating directional microphones and remote microphone systems like Phonak Roger that capture signals close to source and wirelessly transmit them to the wearer.1,2
There is also increasing awareness that other groups can face hearing challenges. For example people with autism can experience hypersensitivity to louder sounds3 and those with auditory processing disorder can find it challenging hearing in noise despite having normal peripheral hearing.4 And if the unwanted background noise is loud enough and/or the signal is far enough away, even people with normal hearing can find it challenging to hear and communicate. This is where Phonak Roger technology can meet these challenges head on, and for me, becomes less about a hearing accessory and more about hearing accessibility.5 Keeping with this theme, the remainder of this blog highlights two projects Phonak NZ have embarked on with partners to improve hearing accessibility using Roger technology.
Phonak Roger – Sailing soundwaves to the ear!
Phonak NZ have been official suppliers of on-water communication equipment to Emirates Team New Zealand sailing since 2003. Racing yachts are an extremely challenging listening environment, with wind and sail noise, not to mention the need for all equipment to be waterproof (especially if you are unlucky enough to capsize!). Early on-board systems were based on inductive loop technology around the boat that enabled one-way communication from the skipper to the sailors, who wore custom ear pieces that even included watch components to help make them waterproof. As the sailing technology has progressed, most recently with foiling and the very high speeds this amazing technology achieves, so too has the on-water communication technology to cater for the ever increasing levels of wind noise, the need for two-way communication and the evolving boat design, which can now see crew occupying opposite sides of the boat, removing any possible visual cues (Fig 1A).

High noise levels like this are where Roger's dynamic technology thrives. So for Emirates Team New Zealand's 2021 America's Cup defense, we have established a Roger studio network on board the racing boat. In this network, some sailors (including the skipper) require two-way communication, so they wear a 3rd party, waterproof, bi-directional full duplex communication system (which allows off-boat broadcast for media coverage). These are wirelessly linked to a Roger base station and multiple Roger repeaters which then transmit the signal to all other crew on-board, who hear the instructions loud and clear via their Roger myLink receivers (contained in water proof bags) and waterproof headphones. The result?
---
"The conditions we sail in are extremely challenging; there's a lot of wind noise, sea spray and the pressure to respond quickly. The on-board communication system we use, based on Phonak's Roger technology, overcomes these challenges, and is key for us to succeed as a team in our defense of the America's cup."
— Ray Davies, Emirates Team New Zealand
---
Since we started supplying Emirates Team New Zealand with on-water communication equipment, they have won the America's Cup on 3 occasions, most recently in 2017 in Bermuda (click here to see a video about the communication systems for that campaign). We are proud to be continuing this support in their 2021 defense of the cup and hope they lift the 'Auld Mug' once again.
Phonak Roger – Improving access so more people can enjoy the wonderful world of music!
At Phonak, we believe that hearing well is essential to overall well-being,6 so we develop pioneering hearing solutions that enable people with hearing loss to connect to the wonderful world of sound: the voices of loved ones, the sounds of nature and the delight of music. The Auckland Philharmonia Orchestra (APO) share this passion for innovation, underpinning our longstanding relationship and recent implementation of an Access Program to enable more people to enjoy their music. Together, we wanted to be as inclusive as possible, having a system that caters to people with a wide range of hearing issues such as hearing loss and hypersensitivity to loud sound (a common feature of autism3).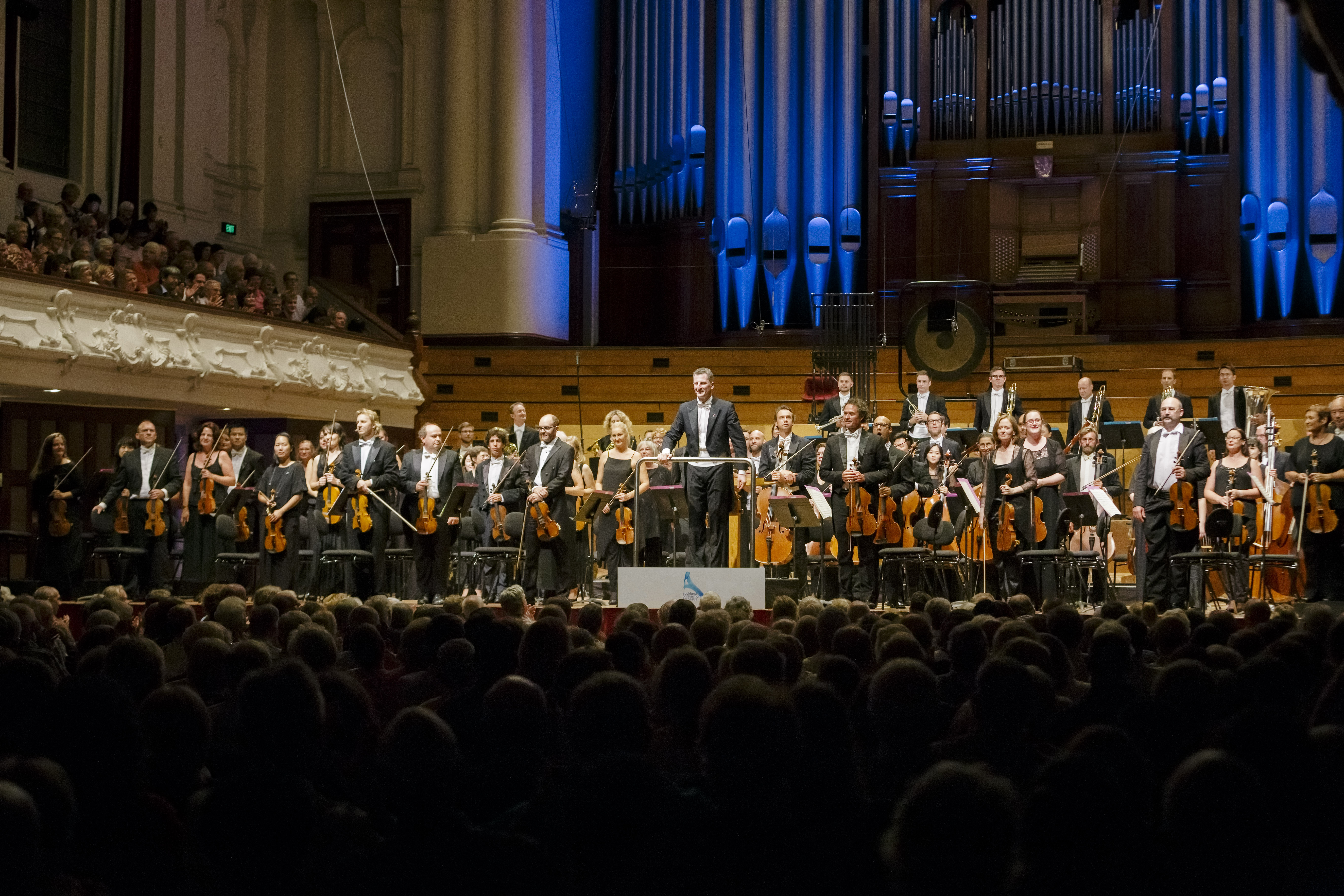 During APO performances, the music is picked up by microphones and relayed to a sound desk. From there, Roger wirelessly transmits it to a Roger receiver worn by the listener(s). For those wearing hearing aids or cochlear implants with telecoils, they can switch this on to access the music from the Roger receiver. For those without hearing aids, they wear cushioned headphones, which helps reduce louder sounds directly entering their ears. And for those with hypersensitivity, a control on the Roger receiver allows the music to be set at a comfortable volume. The result? Hearing all the richness of the APO's music at a comfortable volume – even if they are sitting many, many rows from the front! And this has been supported by results from a questionnaire administered to a cohort of users and/or caregivers (if the individual required support answering). Initial results from 7 respondents can be found in Figure 2.



Furthermore, this innovative approach saw the APO nominated for Arts Access Creative New Zealand Arts for All Award 2020, where they received a high commendation.
These two use cases highlight that Roger really delivers on accessibility in a range of different listening situations.
To learn more about Roger wireless technology, we invite you to visit phonakpro.com. We also invite you to read a previous blog article by David Crowhen, Breaking down barriers to deliver better hearing in noise at a distance.
References
Picou, E. M., Aspell., E. & Ricketts, T. A. (2014). Potential benefits and limitations of three types of directional processing in hearing aids. Ear & Hearing; 35(3): 339-352.
Thibodeau, L. (2014). Comparison of Speech Recognition with Adaptive Digital and FM Wireless Technology by Listeners who use Hearing Aids. American Journal of Audiology, 23, 201-210
James, P. & Range., G. (2017). Reduced physiologic stress in children with autism using Roger™ technology. Phonak Field Study News.

Retrieved from

https://www.phonakpro.com, accessed March 10, 2021.
Musiek, F. & Chermak, G. (2013 ). Handbook of Central Auditory Processing Disorder. 2nd edition (Vol 1). San Diego: Plural Publishing.
Klutz, N. (2020, June 9) Phonak Roger™: Accessory or accessibility?

[blog post].

Retrieved from https://audiologyblog.phonakpro.com/phonak-roger-accessory-or-accessibility/
Vercammen C, Ferguson M, Kramer SE, et al. (2020). Well-hearing is well-being. Hearing Review; 27(3): 18-22.