Considerations for eAudiology in graduate training
eAudiology is a new frontier and graduate training programs can help prepare students to enter practice ready to meet this emerging opportunity.
In our graduate training programs, we work hard to make sure students are armed with all the information they need to provide excellent evidence-based services. It can be hard though to keep up as new information and technologies emerge. We can't add more time to the degree, it already takes four years, after all. The barrier, however, may really be a different issue—our own confidence in entering into a new area that we were not trained to do.
It can feel intimidating to learn new information and consider how to implement new techniques at the same time we are teaching our students. eAudiology presents us with challenges and at the same time opportunities—helping students be prepared to navigate eAudiology delivery options that can improve patient care. This can include a range of service options from access to hearing assessment and hearing technology adjustment, to counseling and troubleshooting to help patients adjust to using their technology in their daily lives.
So far, however, audiology programs have been slow to adopt this new service delivery option. This begs the need for each program to examine and understand what is interfering–eAudiology is not going away and audiologists are poised to step up to this new service delivery dynamic.
Program survey results
In October 2018, I sent a survey to AuD programs, and 29 responded and shared how they are grappling with ways to include eAudiology in their programs. Some programs said they include information within other courses, such as hearing aid, audiological assessment, and practice management courses, and some offer students' clinical opportunities. Programs that are offering eAudiology have said that the barriers were workable, and students are open to the opportunities to learn.

Students' needs for learning eAudiology are similar to those for learning other topics and include: (a) knowledge of relevant issues, (b) access to the technology, (c) opportunities to practice, and (d) mentoring to help them develop their skills. Taking small steps can help you navigate change. Pull your team together, consider the following points, and put a plan in place that fits where you are today.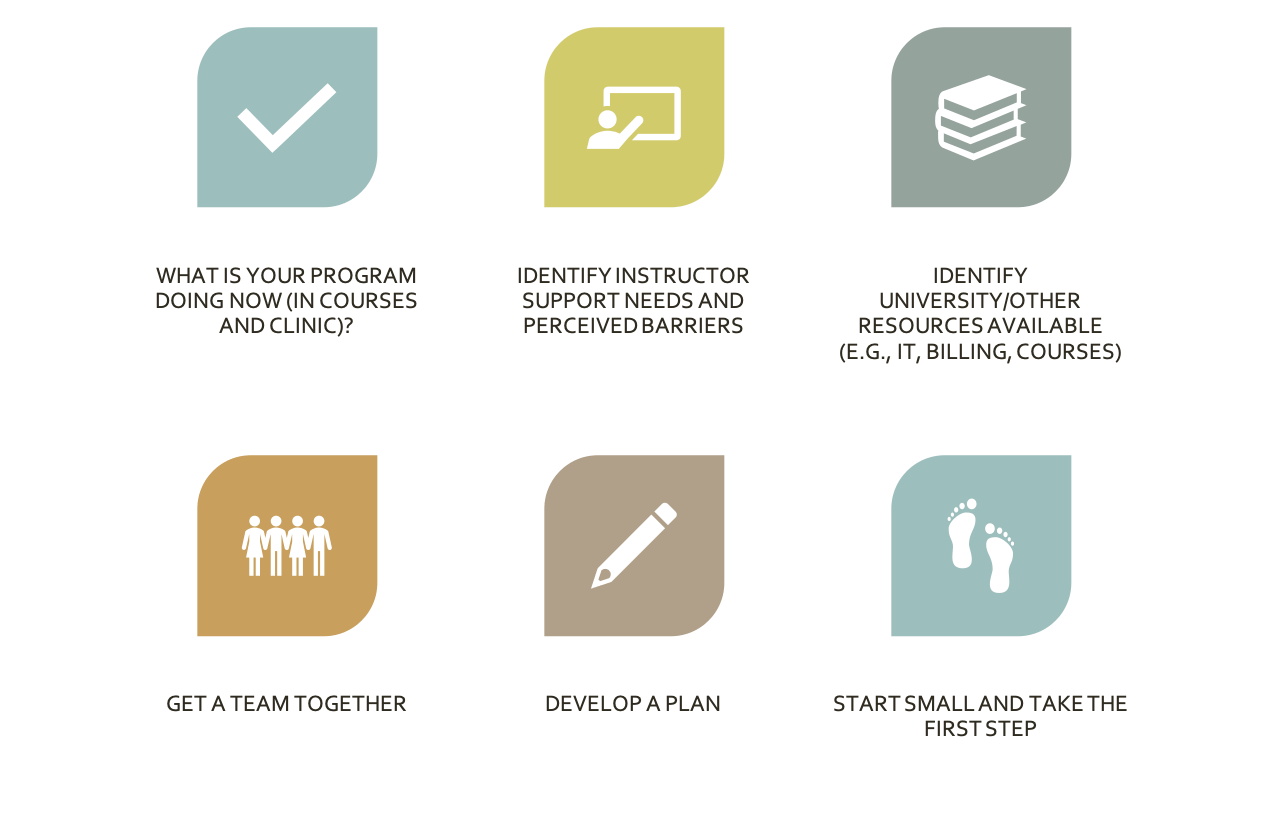 Your students are ready to learn!
We invite you to visit the new Phonak eAudiology landing page for further resources. And you can find information on the ASHA Practice Portal and the AAA toolkit.
Karen Muñoz's recorded webinar on this same topic will be available on Phonak Learning (accessible in participating countries). Watch for its promotion on social media or search #eaudiologyphonak directly on LinkedIn, Twitter and Facebook. For more information on all eAudiology webinars, please visit https://learning.phonakpro