Phonak U welcomes all audiology students
Offered virtually this year, Audiology students have an opportunity to build their professional network, learn about products, and connect textbooks to actual tools in hearing rehabilitation.
[Editor's note: In a moment, we're going to introduce you to Alyssa Ricevuto, a clinical trainer with Phonak who, like so many, had her first experiences with Phonak when she was a student. A key touchpoint in her career happened at a student outreach event called "Phonak U".
Before we turn it over to Alyssa, we want to give you a feel for what Phonak U is, in case this is your first time hearing about it.]
What is Phonak U and what does it do?
Phonak is deeply rooted in best practices and a state-of-the-art approach to hearing care. Why? Because working with students is a great way for Phonak to continue to grow, evolve and remain at the forefront of an ever-changing world.
That is the benefit to Phonak. The benefits to students are even more obvious. Over the years, we've noticed that there are gaps in the educational model, and Phonak U provides a great opportunity to bridge these areas and learn more through technological application, clinical skill development and professional networking.
To that end, Phonak U is a multi-day student-focused conference that at its core blends thought leadership, product details, the latest research and career development.
While we of course talk about our Phonak and Sonova products, we always aim to present materials in a way that has contextual relevance to the concepts studied in their respective programs.
In short, this approach helps us maintain focus on the connection between the textbook and the actual tools used in the remediation of hearing loss. Furthermore, our career panel and opportunity to interact with practicing professionals make this a phenomenal networking event so that attendees, like Alyssa, meet new people and begin to build their professional network.
Virtual format makes it possible for every student to join
In years past, Phonak U has been hosted in person, typically at our US facility in the suburbs of Chicago. The pandemic allowed us to pivot and host the event virtually. While we look forward to hosting it in person again in the future, we will be virtual again this year and host the conference from Sept 13th through Sept 15th.
Hosting virtually does have its perks! We have been able to welcome more international students and our mix of live and on-demand content is less disruptive to a student's academic activity.
Now, as promised, here from one woman who benefited greatly from Phonak U and now works with us here at Phonak. Take it away, Alyssa!
I met the nicest, most personable, people at Phonak and got even more excited for my future in this field."
When I was in grad school, I made the most of all the opportunities available and visited all the manufacturer sites I could get to. Walking into the Phonak US office in Warrenville, IL was such an amazing experience.
I instantly felt a connection to the company from the minute I walked through the doors. From the inviting environment to the anticipation of the agenda and all the educational enlightenments that awaited me.
Being a big fan of all manufacturer tours, this one did not disappoint. Walking through the entire process of building technology from order entry to a completely functional and customized device allowed me to appreciate the field I would soon be joining to help patients hear and live a life without limitations.
My biggest take away from my visit was to learn that the most efficient way to build a device was to fill out my order forms online and not hand write on the order form. I learned on the product tour that each and every device is read out and input by hand into the computer systems at the order entry desk and that filling out the forms online makes it easier to read the text versus deciphering handwriting.
Sometimes, the little things like that are a big deal!
That day changed the way I sent future orders in for new products and for also for repairs. Now, thanks to PhonakPro, all order forms are online which expedites the entire process and experience of ordering.
Learning about product manufacturing as another possible avenue as a career path was also exciting to me. I met the nicest, most personable people at Phonak and got even more excited for my future in this field.
When I was working in private practice, my trust in the Phonak product grew. By listening and comparing technologies to one another I was able to confidently recommend the best solutions for my patients and where my love, and loyalty, to Phonak strengthened.
I can't recommend Phonak U enough.
We look forward to welcoming the next group of Phonak U-ers, virtually, from September 13-15th, 2022.

Students, please mark your calendars and reach out to Steve at Steve.Hallenbeck@sonova.com if you have questions.
---
Contributor
Alyssa Ricevuto, Clinical Trainer at Phonak US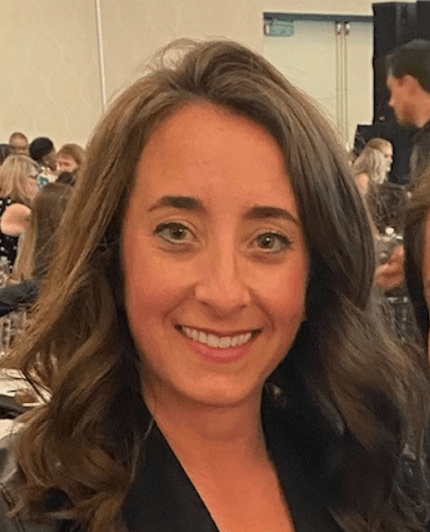 Dr. Ricevuto joined Phonak in 2017, after working in the private practice/ENT setting for ten years. She received an undergraduate degree in Communication Sciences and Disorders along with a minor in Gerontology from the University of Connecticut. She received her Doctor of Audiology degree from the University of Oklahoma Health Sciences Center and is a current MBA candidate. Her clinical experience includes vestibular testing, VEMP, and ABR testing, as well as the selection and fitting of hearing aids and assistive devices. She is certified in tinnitus therapy using the Jastreboff method.