Voice Isolation for iPhone™ works with Phonak
Using Voice Isolation for iPhone™ improves how callers hear your clients through Phonak hearing aids.
Noisy environments can make it challenging for callers to hear your clients when they're on a phone call with their Bluetooth® enabled Phonak hearing aids. Now there is a handy new feature available with iOS® 16.4 and later to help.
In March, Apple released an update to Voice Isolation which had previously been limited to FaceTime calls only. With the latest update the feature now supports regular phone calls, Bluetooth calls, and other apps.
Voice Isolation blocks out unwanted background noises that often make your clients difficult to hear to the listener on the other end of the call. When they want their voice to be heard clearly in a call and ambient sounds filtered out, they can turn on the Voice Isolation mode in their iPhone's Control Center. The person(s) on the other side of the call will benefit from this setting, no matter what type of phone they are using.
How your clients can activate Voice Isolation
The instructions below can be given to your clients to activate this update.
Activating Voice Isolation:

1. Make sure you are updated to the latest version of iOS (16.4 or later).
2. While you are in a phone call using your Phonak hearing aids, swipe down from the top-right corner of your screen to access the Control Center.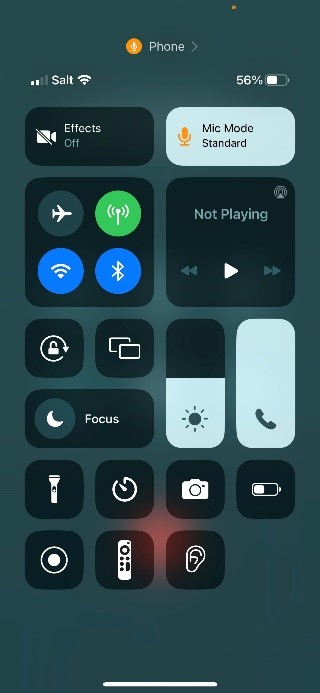 3. On the top-right corner of your screen tap on the Mic Mode. You see the standard mode selected, which is the default setting.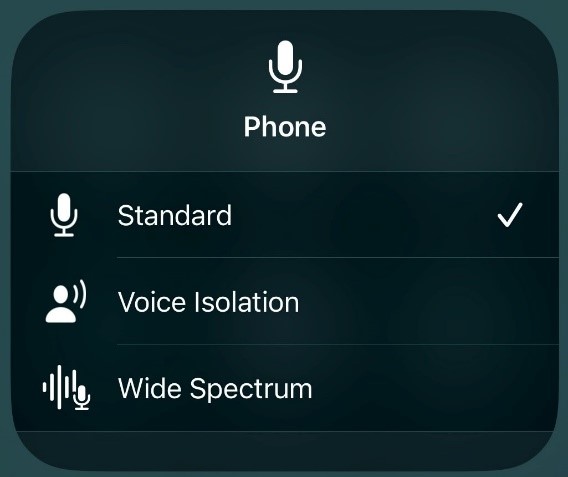 4. Select Voice Isolation. This setting will remain activated for all your future calls when using this type of call. If you want to activate it for regular calls or a specific app make sure to check this setting each time.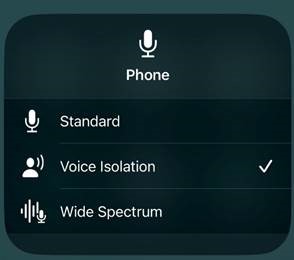 5. You can always deactivate this again by selecting Standard in the Mic mode screen while you are in the call.


---
iPhone™ is a trademark of Apple Inc., registered in the U.S. and other countries and regions

The Bluetooth® word mark and logos are registered trademarks owned by Bluetooth SIG, Inc.

IOS is a trademark or registered trademark of Cisco in the U.S. and other countries and regions