Updates to Phonak Target 8.1
Phonak Audéo Lumity receives a firmware update and Phonak Target features new improvements.
On February 28th, 2023 Phonak released Phonak Target 8.1. Depending on your location this version of Target may become available on a later date.
Phonak Target is the latest version of Phonak's fitting software which is used for programming and adjusting Phonak hearing aids. Each update brings new features, improvements, and bug fixes to improve the experience of hearing care professionals fitting Phonak hearing aids.
In this article we will review the latest changes to Phonak Target and provide some additional context around the changes.
A firmware update is a software update for a hearing aid which can only be installed by a hearing care professional using Phonak Target. With Target 8.1 there is a new firmware version for all Lumity hearing aids. When connecting to Lumity hearing aids in Target which do not have the update, the following message is shown.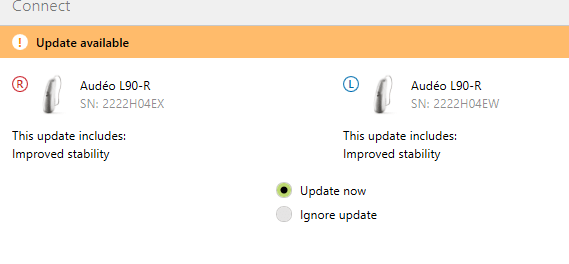 Firmware updates are quick, only taking 2-3 minutes per hearing aid. Phonak encourages all hearing care professionals to take the time to upgrade firmware whenever it is available.
The latest firmware includes:
Improved StereoZoom 2.0 behavior which changes the deactivation conditions to ensure that the client benefits from this feature for longer periods of time.

Bug fix for rare instances of mismatched data between Target and the hearing aid. This data mismatch was resolved by running the feedback test or saving the fitting to the hearing instrument.
Easy view of the hearing aid's current firmware version
A new addition to Phonak Target now shows the firmware version from the fitting session. To see this simply hover your mouse over the hearing aid icon at the top of the fitting session.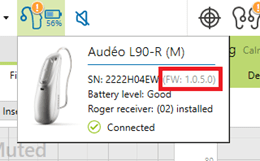 You can also view the firmware version from the myPhonak app by tapping "Devices" then "Product Information.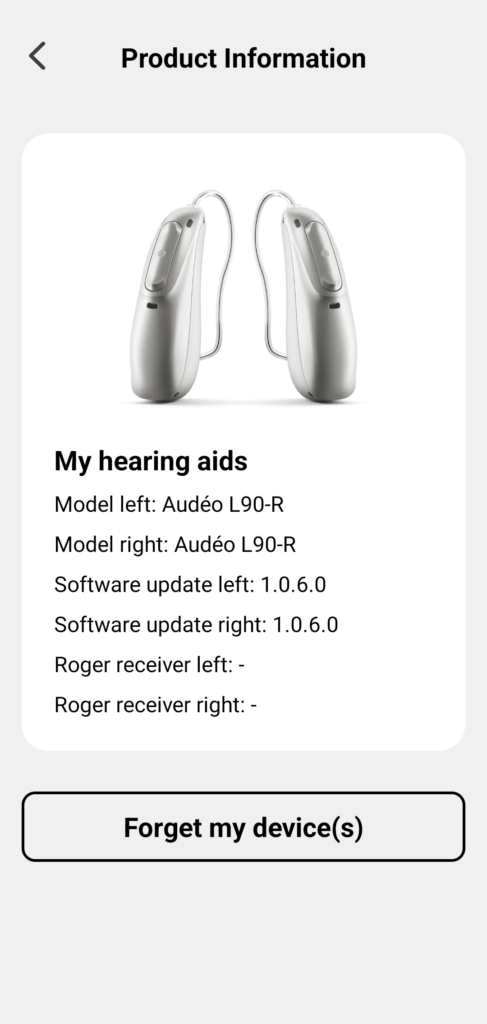 Knowing the firmware version can be helpful when contacting Phonak Support for troubleshooting or helping your client over the phone to determine if they need to come in for a firmware update.
DataLogging consent now available (and optional)
DataLogging consent allows you to optionally document the patient's consent to participate in DataLogging. When preforming a first-fit of hearing aids the consent will default to neither "Yes" or "No" but in a "missing" state. At this point DataLogging is defaulted to "ENABLED". This means that for your current workflow there is no change. You can view the DataLogging consent under the "Client" and "Details" tab.

If you choose to ask your client for DataLogging consent or are required to in your jurisdiction then you can record this consent decision by checking "Yes" or "No". Checking "Yes" will keep DataLogging enabled. By checking "No" DataLogging will automatically be disabled on the hearing aids.
FDA Information (applies to United States users only)
If you are using Phonak Target in the United States you will notice a new "FDA Information" pop-up when you first open Phonak Target. Displaying this information is a new requirement by the U.S. Food and Drug Administration (FDA) related to a new rule that was published in the Fall of 2022. As part of this rule the FDA information must be shown in hearing aid software. You can learn more about the rule here and also see the software labeling requirements here.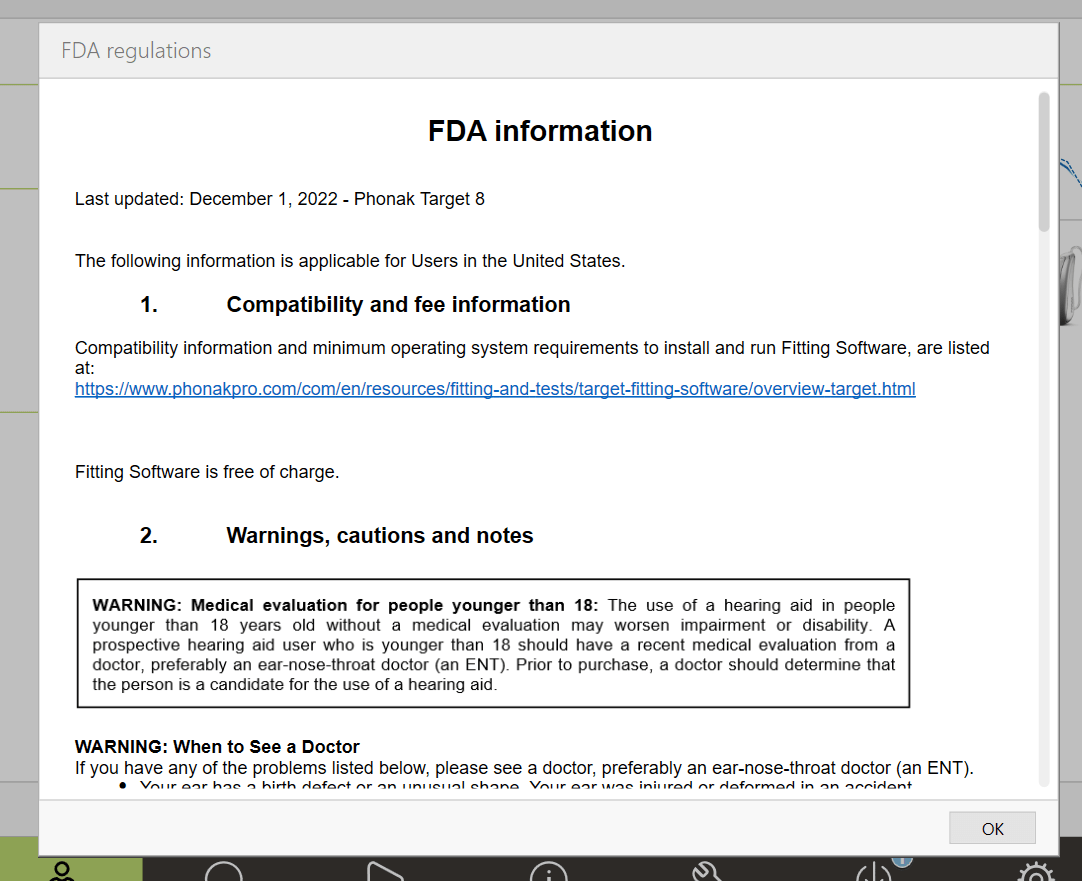 Download Phonak Target 8.1
Phonak Target contains an automatic update function. Look for the "Updates" tab at the bottom of an open Target session. If you are not able to use the update function or are performing a fresh install of Phonak Target please visit the Phonak Store and sign-in with your PhonakPro login to access Software Downloads.
If you have any questions or do not have a PhonakPro login please contact your local Phonak representative for help downloading the software.