New guideline supports virtual hearing aid care
This evidence-based publication is filled with recommendations to guide you in integrating virtual hearing aid care into clinical practice for your pediatric and adult clients.
A new clinical practice guideline (CPG) is available to support hearing healthcare professionals in their use of virtual hearing aid care practices:

Evidence-based recommendations for use with pediatric and adult clients have been developed in alignment with best-practices in CPG development1.
Knowledge creation, mobilization, and evaluation steps in the co-creation of the CPG2 included:
A formal appraisal of the draft CPG to assess quality and areas for improvement
Targeted revisions integrated in the final CPG (v2.0)

The CPG addresses: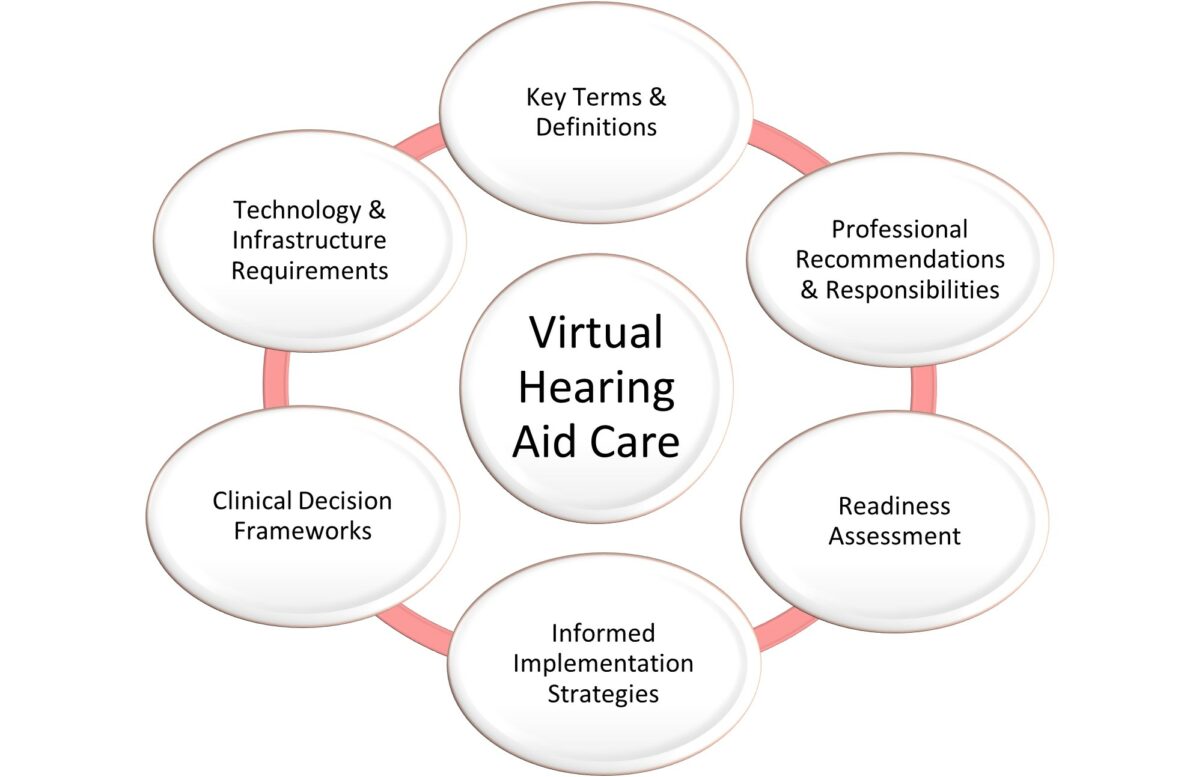 Recommendations specific to pediatric use are provided across the four virtual hearing aid care types, highlighting child-focused tools for use in follow-up hearing aid care appointments.
Mobilizing a virtual care team within your practice includes the identification of key barriers/facilitators to change and related action items (prepare, manage, and reinforce) to drive successful implementation. Overall, virtual hearing aid care has the potential to improve health equity through the delivery of person-centered, accessible, efficient, and quality care.
You can access the Virtual Hearing Aid Care Clinical Practice Guideline v2.0 here.
---
References:
Glista, D., O'Hagan, R., DiFabio, D., Moodie, S. T. F., Muñoz, K., Joseph, K., Brown, C., Curca, I. A., Meston, C., Richert, F. M., Bagatto, M., Pfingstgraef, D., & Nageswaran, L. (2023). Phase 1 of collaborative action around the implementation of virtual hearing aid care: Development of a clinical practice guideline. Journal of Evaluation in Clinical Practice. https://doi.org/10.1111/jep.13846
Glista, D., O'Hagan, R., DiFabio, D., Moodie, S. T. F., Muñoz, K., Joseph, K., Brown, C., Curca, I. A., Meston, C., Richert, F. M., Bagatto, M., Pfingstgraef, D., & Nageswaran, L. (2023). Phase 2 of collaborative action around the implementation of virtual hearing aid care: Evaluation of a clinical practice guideline. Journal of Evaluation in Clinical Practice. https://doi.org/10.1111/jep.13847