myPhonak app CROS™ Compatibility is here
The long-awaited Phonak CROS™ Paradise compatibility with myPhonak is here as well as more improvements for the myPhonak app.
On March 29th, 2023 Phonak released myPhonak 6.4.0 for download on iOS™  and Android™.
myPhonak is an app for users of wireless Phonak hearing aids which allows for Remote Control, tracking of health data, and enables hearing care providers to remotely program their client's hearing aids during a live video telehealth session. myPhonak is periodically updated with improved features.
Introducing Phonak CROS™ P system support for myPhonak
Phonak CROS™ Paradise is a solution to transmit sounds and voices from one side to the other for individuals who have unilateral hearing loss. With myPhonak 6.4.0 users with the Phonak CROS™ Paradise system (i.e. an Audéo™ P hearing aid with a CROS™ P transmitter) will be able to pair both the hearing aid and transmitter to the myPhonak app.
The myPhonak CROS™ P compatibility brings:
Full adjustment of the Audéo™ P hearing aid

Program update/new program creation


View battery life of both the Audéo™ P-R and CROS™ P-R devices (note: battery life is only visible on rechargeable devices) and product information under "Devices".

Access to Phonak Remote Support which allows hearing care professionals to make a wide range of real-time remote adjustments to both the CROS™ P transmitter and the Audéo™ P hearing aid.
Please know that it is not possible to make direct adjustments to the Phonak CROS™ P transmitter via the app (like adjusting the CROS™ balance). Health Data tracking and tap control configuration (tap control still functions via the Audéo™ P-R and can be configured in Target) is also not available via the app with the Phonak CROS™ P system.
Account registration with mobile phone number and SMS verification
A myPhonak account is necessary for viewing the optional Health Data tracking features in the myPhonak app offered with Phonak Lumity and Phonak Paradise hearing aids. With myPhonak 6.4.0 users can now register with their mobile phone number or their email address.
Also users are no longer prompted to create an account during the initial setup of the app. Account creation will only be shown when necessary in the app (e.g., when trying to access Health or Profile sections of the app).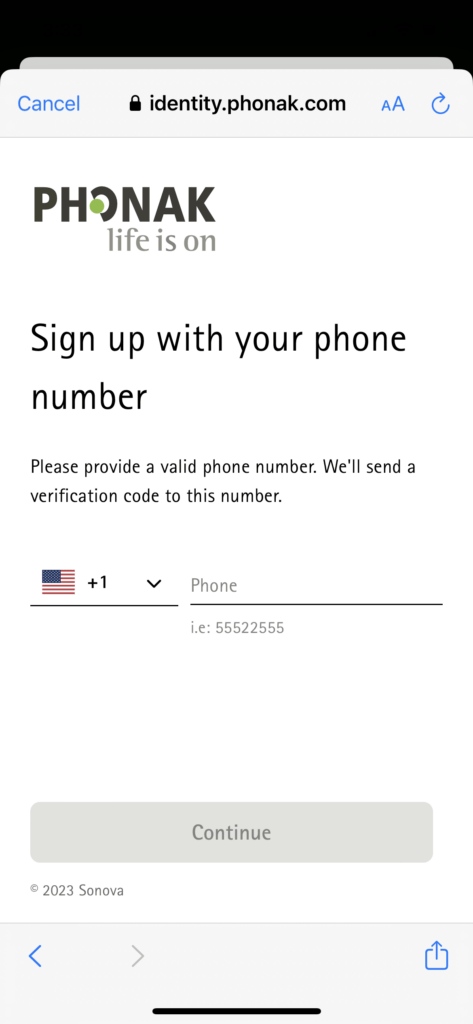 Improved Remote Support language to clarify that appointments are needed
Phonak Remote Support is a live-video telehealth appointment between a hearing care professional and their client. Importantly, an appointment and agreed upon time to connect is required as this is not an on-demand service. The app has been updated to better communicate to app users that they should schedule an appointment before trying to use Remote Support.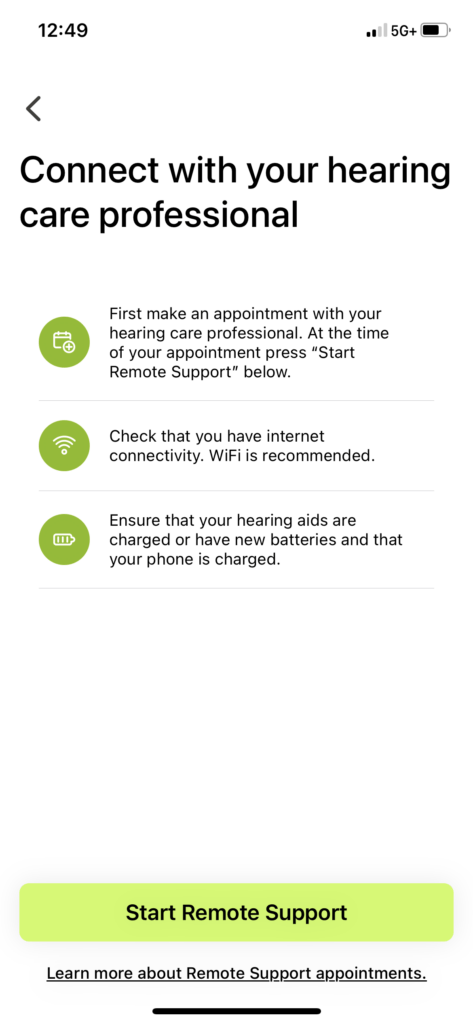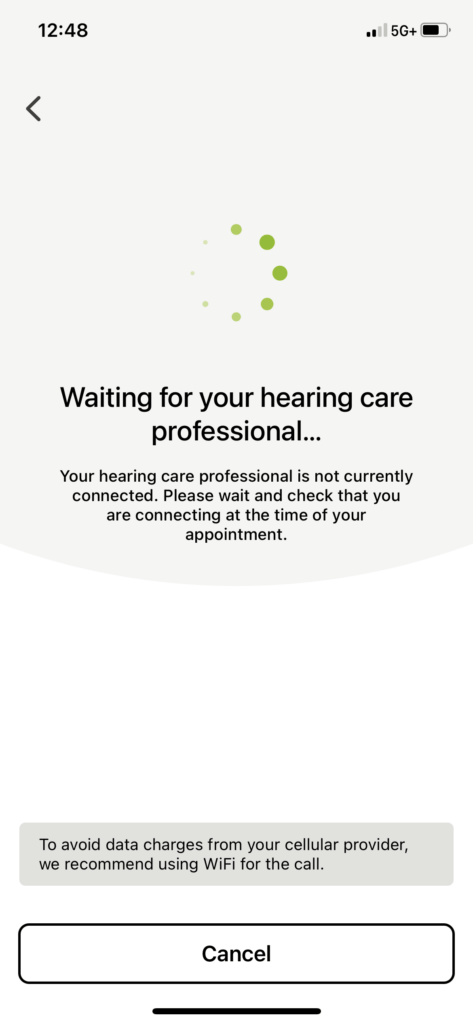 Learn more about the myPhonak app by clicking here.

iOS is a trademark of Cisco, Inc.
Android is a trademark of Google LLC.
---