November 24, 2020
Clinical Practice
Coronavirus, hearing loss and mental health
The impact of social distancing on hearing loss, loneliness, mental health and cognitive function during the coronavirus pandemic.
Interview series
Theory to Practice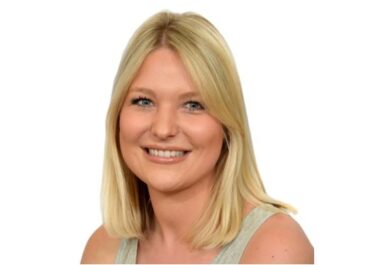 Interviewee
Research Associate at Manchester Centre for Audiology and Deafness (ManCAD), University of Manchester
Jenna completed her PhD at the University of Sheffield, investigating the links between hearing loss and cognition in ageing and dementia. Jenna now works as a post-doctoral research fellow, funded by DSN (www.dsnonline.co.uk) at the University of Manchester, continuing research into hearing loss and dementia.
Dr. Jenna Littlejohn has really put her focus on research in the area of cognition and hearing loss. In this short interview, she helps us take a closer look at how COVID-19 impacts the mental health and cognitive function of older adults, especially those who have hearing loss. At Phonak, we believe well-being is an important topic for hearing care professionals and are pleased to share her expertise and research in this area.
Here is our interview…
Dr. Littlejohn, thank you for sharing your insights with us today. Can you start off by telling us how you think that the pandemic has affected our well-being, particularly for those with hearing loss?
The onset of the coronavirus pandemic has meant that that the way we socialize and live our lives has changed dramatically. Across the world, various social distancing restrictions have been put in place, meaning changes to communication within our social networks.
People with hearing loss may be selectively affected by the effects of the pandemic for many reasons, including: changes or cancellations of routine audiology and hearing care clinics; the use of compulsory face coverings and masks which affect lip reading and speech clarity,1 and the virus itself may impact hearing and tinnitus.2
Further to this, the coronavirus pandemic may have short- and long-term effects on the social and emotional well-being and the health of the older population, which may be exacerbated for people with hearing loss.
Could you explain to us a bit more how this could impact people's daily life?
In the UK, for example, people over the age of 70 deemed as 'clinically vulnerable' or at risk of severe illness from the disease were asked to 'shield' (i.e., follow the social distancing guidelines particularly stringently and not leave their house if possible). We know that half of people over the age of 70 live alone,3 and so rely on communications outside of their household. Technology (e.g., the use of phones, emails, videocalls) can aid communication with wider networks. However, over 70% of people over 70 also have hearing loss,4 which might cause difficulties in holding meaningful conversations using these alternative means of contact.
And why exactly are people with hearing loss at a disadvantage?
We already know that hearing loss is linked to increased rates of depression,5 isolation and loneliness.6 It is plausible that older people with hearing loss are selectively disadvantaged by the pandemic as the use of the telephone may be hard for them and similarly video calling can be challenging due to distortions and delays in sound.
Past research has also shown that people with hearing loss are at a greater risk for developing cognitive impairment and dementia.7 The cause of this increased risk is unknown, but one theory is that hearing loss indirectly increases the risk through this psychosocial pathway. For example, people with hearing loss are more likely to feel isolated and lonely which in turn puts them at greater risk for developing dementia.8,9
Therefore, the enforced social distancing may have a detrimental impact on the mental health, loneliness and isolation of older adults with hearing loss during the pandemic, which may have lasting implications for the risk for developing subsequent dementia.
…enforced social distancing may have a detrimental impact on the mental health, loneliness and isolation of older adults with hearing loss during the pandemic, which may have lasting implications for the risk for developing subsequent dementia."
Can you share findings from your recent research in this area?
To explore this in more detail, we launched an online research study in May 2020. We asked volunteers over the age of 70 to answer a series of questionnaires including questions related to hearing loss, socialization levels, loneliness, anxiety, depression and cognitive function. We then were able to compare the scores from the questionnaires against self-reported hearing difficulties, to identify differences depending on hearing levels. We also asked participants to complete follow-up questionnaires 12-weeks later to ascertain whether these effects of the pandemic may be longer lasting.
The online study also gave the opportunity for participants to describe in detail any personal positives, negatives and challenges they have experienced during the lockdown, which we can use to explore possible causes to the outcome measures but also strategies for improving socialization and mental health in the future.
It would be helpful for us to know what participants reported. Can you share what the results have shown?
Our preliminary analyses have shown that there is a significant relationship between hearing difficulties and loneliness, depression and cognitive dysfunction during the coronavirus pandemic. Further to this, people with increased hearing difficulties had increased odds of reporting a negative change in memory over the course of social distancing. We are still analyzing the follow-up results to measure if the effects may be long term.
These findings can certainly explain why so many older adults are struggling during this pandemic. Would you be able to give us 3 key takeaways for hearing care professionals so they can better help their clients maintain their well-being as the need for social distancing continues?
Hearing care must be maintained (even remotely) to allow people with hearing loss access to communication.
Check in with clients. If appropriate, ask about socialization and mental health and refer to their primary care physician if needed.
Consider offering strategies for improving socialization and mental health for people with hearing loss on your business social pages.
Thank you very much Dr. Littlejohn for sharing your insights in this area of well-being. Once your follow-up results are available, we would love to share them on the Blog for our readers.
My pleasure.
---
To learn more about this topic, you can read the preliminary research findings report in the Hearing Research journal (in preparation) and listen to a dedicated podcast on hearing loss, loneliness and isolation.
References
Chodosh, J., Weinstein, B.E., & Blustein, J. (2020). Face masks can be devastating for people with hearing loss. BMJ; 370, m2683.
Munro, K.J., et al., (2020). Persistent self-reported changes in hearing and tinnitus in post-hospitalisation COVID-19 cases. International Journal of Audiology, 1-2.
Age UK (2019). Later life in the United Kingdom 2019. Retreived from https://www.ageuk.org.uk/globalassets/age-uk/documents/reports-and-publications/later_life_uk_factsheet.pdf.
Goman, A.M. & Lin, F.R. (2016). Prevalence of Hearing Loss by Severity in the United States. American Journal of Public Health, 106(10), 1820-2.
Mener, D.J., et al., (2013). Hearing loss and depression in older adults. Journal of the American Geriatrics Society, 61(9), 1627-1629.
Mick, P., Kawachi, I., & Lin, F.R. (2014). The association between hearing loss and social isolation in older adults. Otolaryngology–Head and Neck Surgery, 150(3), 378-384.
Livingston, G., et al. (2020). Dementia prevention, intervention, and care: 2020 report of the Lancet Commission. The Lancet. 396(10248), 413-446.
Fratiglioni, L., et al., (2000). Influence of social network on occurrence of dementia: A community-based longitudinal study. The Lancet, 355(9212), 1315-1319.
Wilson, R.S., et al. (2007). Loneliness and risk of Alzheimer disease. Archives of General Psychiatry, 64(2), 234-240.
About
Theory to Practice is a series of interviews with experts in the field of audiology and beyond. Interviewees share their knowledge and insights on relevant topics. The special focus of each interview is to translate theory into key take-aways which can be implemented into daily practice.