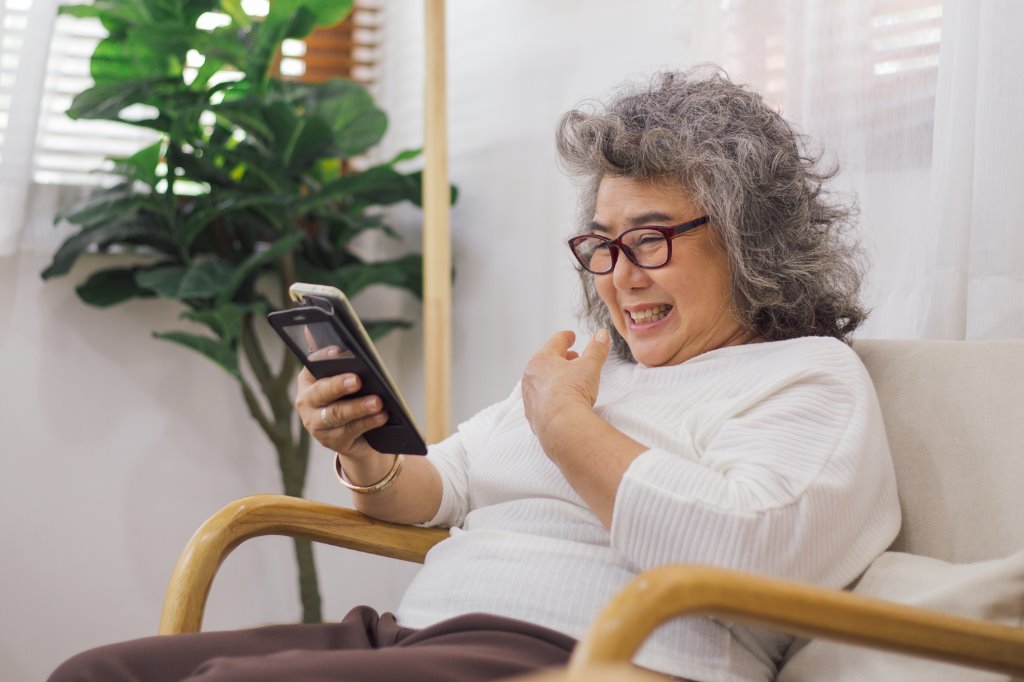 Navigating your way through a successful Remote Support visit
Researchers at Phonak Audiology Research Center share how well AudiogramDirect conducted via a Remote Support session compares to a conventional audiogram, as well as tips for a successful assessment.
Hearing care professionals (HCP's) are using remote support now more than ever, with good reason during these times of social distancing. For some, the words "Remote Support" might simply inspire thoughts of being able to fit and fine-tune patients while they are not in your office. However, these words might be cringe-worthy for others if this is uncharted territory.
With the latest addition to the Digital Service Delivery Model (DSDM) of being able to conduct an in-situ audiogram within a Remote Support session, it is the perfect time to describe this offering and offer practical tips to ensure a successful session. To do this, we will share an overview of a recent PARC* study and the practical learnings derived from it.
What we knew…and what we didn't know
AudiogramDirect is a reliable method for conducting a hearing test through the client's hearing aids; and we have known for some time the data from AudiogramDirect obtained in a clinical setting and a traditional clinical audiological test are highly related (Vercammen, 2020).
However, what we didn't know was how well AudiogramDirect conducted via a Remote Support session would compare to a conventional audiogram. Would the participants in the study prefer hearing aids programmed to their conventional audiogram or programmed to their AudiogramDirect thresholds? Would the client's house be quiet enough? Would the client remove distractions? Would the test work consistently via Remote Support? What kind of incidental learnings would we find regarding Remote Support?
AudiogramDirect validation study
We developed a research plan to answer these questions via a completely remote study. This was, incidentally, the very first completely remote study PARC has done: none of the participants were seen during the study by a researcher in person! Twenty-four participants were enrolled into the study, and they each had a recent audiogram on file within the PARC database. They were each sent their own pre-programmed Audéo M90-R devices along with the "Getting Started with Remote Support" instruction guide.
Once the study participants received the devices, we set up a pre-study phone call where we confirmed they had successfully paired the hearing aids to their phone, downloaded the myPhonak app, registered and logged into their myPhonak account via the app, and were able to load the invitation code sent to them for access to Remote Support.
Their first Remote Support appointment consisted of a first fit of the devices and AudiogramDirect testing. Various questions were asked about both the traditional first-fit, and a first-fit when using the AudiogramDirect values. It was randomized whether they wore the devices at home during the first home trial with settings based off their traditional audiogram or the AudiogramDirect results.
Several days later, Remote Support session #2 was conducted. This consisted of a repeat AudiogramDirect test and the hearing aid settings were switched to the opposite of what they wore for the first home-trial. During each home trial, participants answered questions about the sound quality of their fitting. We also asked them to take part in an on-line Tech Survey regarding their comfort level with technology.
Results
Spoiler alert! The data from this PARC study show that audiometric thresholds obtained remotely are accurate, despite the imperfections of an in-home test environment. Conducting the AudiogramDirect via a remote session while the client was at home did not negatively affect the outcome of the test. Additionally, the AudiogramDirect test results are reliable between tests. That being said, it is important to discuss that the difference in the thresholds at 250 Hz and 500 Hz were statistically significant compared to the conventional audiogram; what makes these thresholds 'accurate' in the sense written above is that they are similar to the responses obtained via AudiogramDirect when it is conducted in the HCP's clinic. (See Phonak Field Study News: Audiogram and AudiogramDirect: comparison of in-clinic assessments. Vercammen, 2020).
But what did the participants say? There were no clinically significant differences in how they rated any of the sound quality measures comparing use of the hearing aids set to a conventional audiogram to when the hearing aids were set to the AudiogramDirect results. In essence: clients rated both fittings the SAME! Additionally, the participants indicated the most positive aspects of the remote hearing test process were the convenience, ease, and that it was a personal experience.
Practical take-aways from the study
Just like what would typically be seen in a traditional 'in-clinic' appointment, some Remote Support participants needed a bit of fine-tuning. The most common fine-tuning for both fittings were:
Decreasing the volume: solved by reducing to 80 or 90% Target Gain or reducing overall gain by 1-3 steps.
Adjusting for Feedback: Remember, you cannot conduct a feedback test during a Remote Support visit. The participants were sent their devices pre-programmed to their hearing loss, however a feedback test was not conducted. Feedback was solved in general by turning on WhistleBlock, and/or reducing overall gain at 6-8kHz by 2-3 dB. *This study was completed using Target 6.2.7; Target 6.2.8 optimizes the estimated feedback threshold, therefore, moving forward adjustments for feedback may not be as necessary. Additionally, a feedback test should be run at the first in-person appointment held as soon as possible after the fitting.
Learnings
During this study we ran into a few common technical issues:
MyPhonak account:

If your Target software indicates the client is not ready due to not being logged into myPhonak, check to see that your client is logged into their myPhonak account via the myPhonak app. The activation email sent to the client does offer a link to go to the myPhonak.com website; however, logging in via an internet browser does not fulfill the necessary requirement of also logging in via the myPhonak app. In order to be considered 'ready' by Phonak Target to begin a Remote support session, the client must be logged in via the myPhonak app.
Wi-Fi / Slow connection issues will happen.
Before beginning a Remote Support session, HCPs can check their own internet status in the setup section within Target. This does not need to happen every time—it is recommended for those who do not do Remote Support very often or are doing Remote Support for the first time.
Make sure the client's phone is connected to their Wi-Fi. However, if problems are occurring and they are connected to their Wi-Fi, have them try turning off Wi-Fi and try using cellular data. Disabling the camera for both the client and the fitter may help.
Occasionally, a poor signal may cause the Remote Support session to lose connection to the hearing aid or show that the communication failed. This will likely require a re-boot of the hearing aid (if it had been connected) and restarting the Remote Support session.
AudiogramDirect is a practical option when offering remote initial fittings in situations when in-person fittings are not possible. Of course, it is not intended to replace face-to-face visits. Clients fit remotely using AudiogramDirect should be seen as soon as possible for a clinical audiogram, fine-tuning, and in-person counseling. We believe that with a combination of Remote Support and face-to-face visits, your clients will have access to the best support possible – and we hope these results give you confidence that you can successfully integrate in-situ audiometry into your remote visits!
To learn more about the PARC study mentioned in this Blog and review the scientific data of that study, please see the following Field Study News: "Digital Service Delivery with AudiogramDirect: Being there for your clients when you can't be with them".
References:
Miller, A., Standaert, L., Stewart, E., Seitz-Paquette, K. (2020) Digital Service Delivery with AudiogramDirect: Being there for your clients when you can't be with them. Phonak Field Study News. Retrieved from: www.phonakpro.com/evidence. Accessed June 30, 2020.
Vercammen, C. (2020). Audiogram and AudiogramDirect: comparison of in-clinic assessments. Phonak Field Study News. Retrieved from: www.phonakpro.com/evidence. Accessed June 30, 2020.