Fomer VP of Global Audiology at Phonak HQ
Based at Phonak HQ in Stäfa, Switzerland
Focus: 35 years ago, Ora started her career as the first in-house audiologist at Phonak. Her pioneering spirit had led her to often walk off the beaten path – as a working mum at Phonak, initiating Pediatric conferences or introducing the concept of expert circles for topics like Family-Centered Care or eAudiology. Even though she adopted several positions outside audiology over the years, including product management and branding, Ora's heart has always been beating for the field of audiology. Most recently, she has held the position Vice President of Global Audiology.
Enthusiastic photographer and world traveler
"My advice to people
practicing audiology is to be open for change. Change is part of our society these days and I would say: Try and look for the opportunity in all of these changes – it's always there!"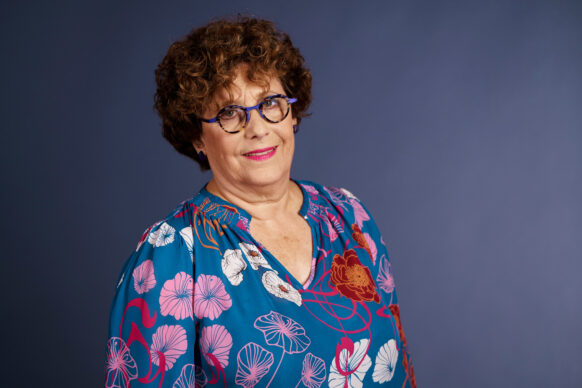 I truly enjoyed the freedom Phonak gave me to develop the audiological function in the company. One highlight in my early years with Phonak was starting the series of pediatric conferences, together with Richard Seewald and the pediatric advisory board, first in the US and then in Europe & South America.
Another thing I have been driving at Phonak is the concept of expert circles on key topics like Family-Centered Care, and eAudiology. I have always appreciated the exchange with clinical and academic experts. Over the years, I have met and had the chance to learn from inspiring thought leaders in our industry like Richard Seewald, Judy Gravel, Anne Marie Tharpe and Louise Hickson.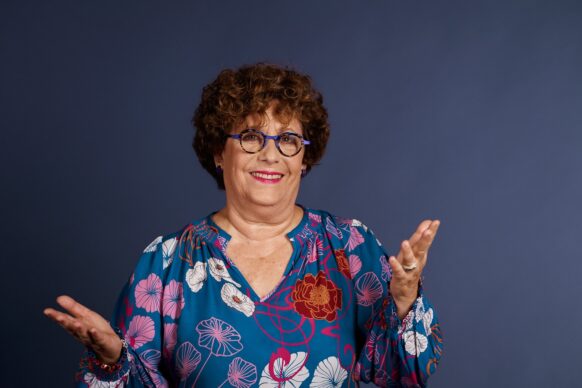 Having been the first audiologist and later on the first working mum at Phonak has taught me to never give up and that it is always worth to walk off the beaten track. Being an audiologist is a very meaningful and satisfying profession, and I would recommend it to young people who are interested in technology as well as human interactions and who want to make a difference in people's life.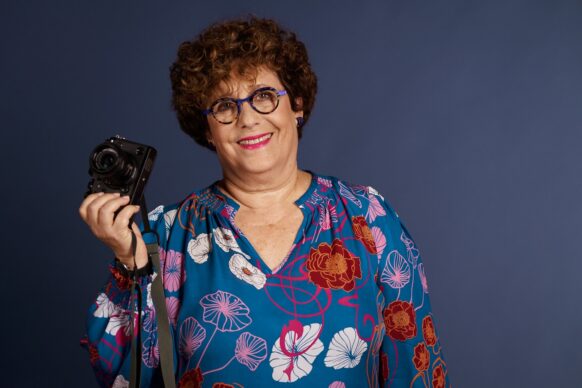 My big passion next to audiology is photography. The camera has become a key to doors that would have otherwise stayed closed. I look forward to focus more on this passion after my time with Phonak.
I was lucky enough to get the chance to bring together both my passion for audiology and for photography during several project visits for the Hear the World Foundation, founded in 2006 by Sonova, for which I am a Board member.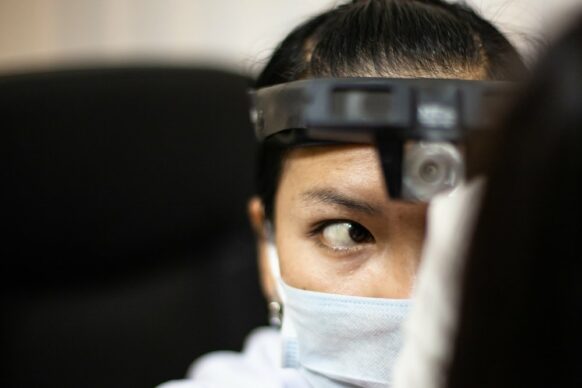 In 2009, I was visiting All Ears Cambodia, an organization supported by the Hear the World Foundation. I learned very quickly that one of the biggest challenges they face is primary health care. Outer and middle ear infections, ear canals impacted with Cerumen etc. Before these are taken care of it is not possible to continue with hearing tests and amplification. The staff is well trained and well equipped for these tasks. I was impressed by how professional and knowledgeable they were.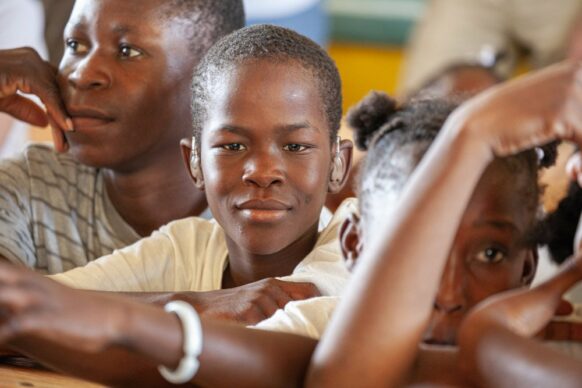 Six years later, I was part of a Hear the World Foundation Sonova employee mission to Haiti. A visit that touched me deeply. In a country still recovering from the aftermath of a major earthquake and political unrest, children with special needs are often not center stage. They are left at home on their own, do not develop speech and language skills and hardly know their name or age. Once identified and brought to the deaf school in Lévèque, they are provided with food, shelter and clean clothing. Most importantly they are given education and learn to communicate – and eventually learn a vocation. This ensures them their rightful place in society. The children at the school seemed so relaxed and happy. They were amongst peers and surrounded by opportunities. Their smiles say it all.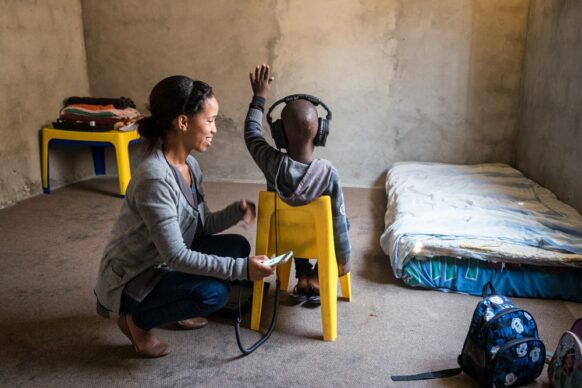 Bringing hearing screenings to townships in South Africa is the goal of the Hear South Africa project that the Hear the World Foundation is supporting. Being able to actually visit a local team of community workers while screening was a great privilege I had in 2018. To condition the children to the task they use a cleverly designed App for hearing screenings. Children identified with a potential hearing loss are re-screened by an audiologist and if further intervention is needed referred to a local clinic. The impact of early identification is huge, contributing to achieving developmental and educational milestones and goals. The screenings were done by well-trained township residents in an empty apartment with minimal equipment and furniture. The well prepared children were quiet, well-behaved and cooperative.
New content
Five minutes with Ora...
AudiologyOnline has talked to Ora about the highlights of her career at Phonak, her commitment to the Hear the World Foundation and photography as her biggest passion.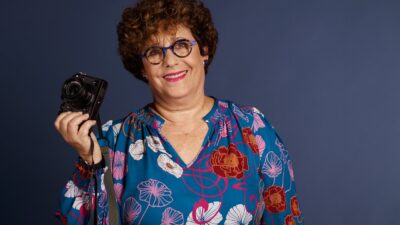 … why young people should consider a career in audiology:
… how audiologists can handle the constant change in our industry:
Studies and publications (selection)
---
Bringing Family Centered Care (FCC) to life takes a conscious effort. By simply setting clear, easy and measurable goals, you can confidently raise your hand the next time you're asked whether you practice FCC.
How a woman born and raised in Israel, trained as an audiologist in the US, ended up in Switzerland working for a hearing aid company.
An audiology clinic in Malawi exemplifies how much difference long-term thinking individuals who are empowered with education can make.