Director of Phonak and Operations NZ
Based at Phonak NZ in Auckland, NZ
Focus: After working clinically for 10 years in both public and private settings in NZ and the UK, David joined Sonova in 2009. He strongly believes in and promotes the inclusion of family into hearing rehabilitation, also called Family-Centered Care.
Pragmatic work addict and full-blooded bass guitarist
"There's the data and the science and the fittings, but you're actually dealing with people. Not just the measurable impairment and the physical disability, but also the impact of it."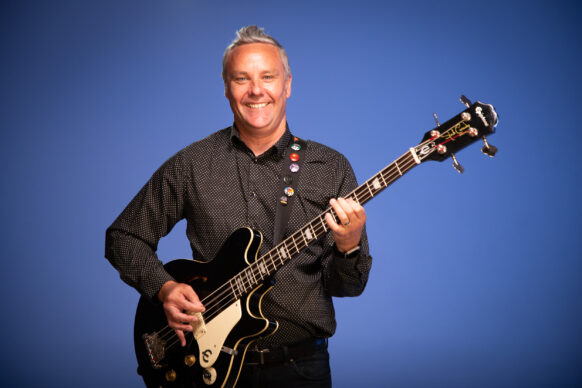 I have always enjoyed everything related to music, and even though I do not find as much time for playing with my band "Undercut" than I would love to, I am really passionate about playing the bass guitar. My interest in music and in helping people made Audiology a natural career choice for me. Looking back at more than 20 years in this field, it was the perfect choice for me. I love what I do and it's important that it makes a difference. I want everyone to enjoy hearing – and music – as well as they can.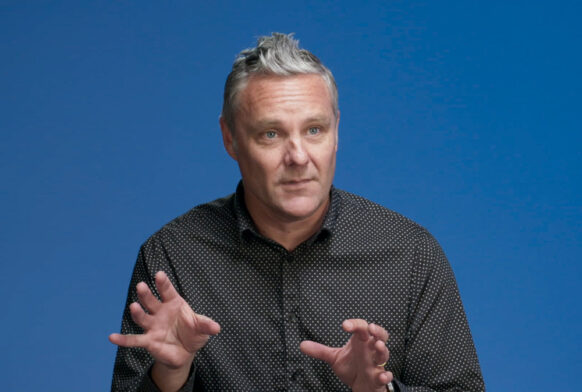 Why I believe in including the family into the process of hearing rehabilitation? Because we know that hearing loss does not only affect the individual but also their communication network. Hearing loss is a third-party disability. Research shows us that by actively engaging our significant other into the process, you get insights that you would otherwise not have had. And my personal experience has shown me: Setting joint goals is really helpful for people to do better in their hearing journey.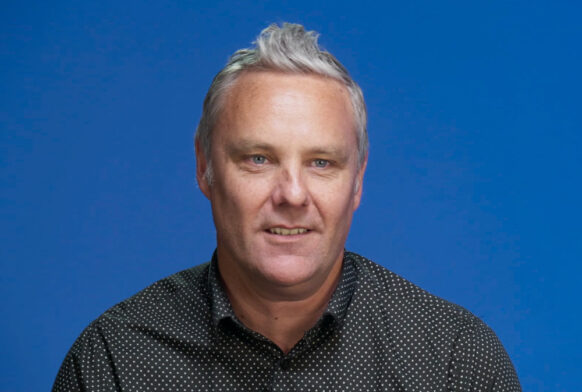 I'm really a big advocate of evidence-based practice and supporting clinicians in their work with end-users. I see it as one of our most important tasks to help hearing care professionals optimize the solutions to meet each client's individual needs. That really drives me, and writing papers and developing tools is therefore a part of my work that I enjoy very much and see huge benefit in.
…the future of audiology:
Studies and publications (selection)
Field trial shows that a Roger™ receiver is faster and easier to set up in hearing aids with RogerDirect™ than previous systems requiring external receivers. by D. Crowhen, C. Gordon

Providing some direction – beamformers explained. by D. Crowhen

View

Ease of hearing aid pairing and sound-quality ratings for binaurally streamed phone and music. by D. Crowhen

View

FOCAS: Family Oriented Communication Assessment and Solutions – A new holistic tool for performing hearing needs assessments. by B. Turnbull, D. Crowhen

View

An Innovative Otoblock that Enables Deeper Impression Taking. by D. Crowhen

View

The performance of an automatic acoustic-based program classifier compared to hearing aid users' manual selection of listening programs. by G. Searchfield, T. Linford, K. Kobayashi, D. Crowhen, M. Latzel

View

Tinnitus fittings and the value of real-ear measures. by D. Crowhen, A. Biggins

View

Case study: Nylon earmould's and BTE covers allow child with reaction to conventional materials to establish regular hearing aid use. by D. Crowhen, L. Searchfield

A guide to verifying CROS and Bi-CROS fittings using probe-microphone measures. by D. Crowhen

View

Middle-ear myoclonus and tinnitus. by D. Crowhen

Oval window fistula during flight in a stapedectomy patient. by D. Crowhen

High jugular bulb. by D. Crowhen

The influence of musical experience and short term auditory training on medial olivocochlear bundle activity. by D. Crowhen

A faster way to setting up external recievers: Using Roger and hearing aids with RogerDirect. by D. Crowhen, C. Gordon

View
---
Audiologist, David Crowhen shares why hearing loss in one ear is not simply half the impact of hearing loss in both ears.
The importance of good hearing for overall well-being is gaining increased attention. Hearing well starts with protecting the delicate sense we have, and a common culprit for damaging hearing is noise!
What do the New Zealand sailing team and the Auckland Philharmonia Orchestra have in common? They both use Roger™ technology to deliver on accessibility and expand possibilities for those with and without hearing loss.