Vice President of Audiology at Phonak US
Based at Phonak US in Warrenville, IL
Focus: Having been with Phonak for many years, Christine was tasked with opening and running a global center of audiology excellence in the US (PARC) in 2015. In her role, she manages a multi-faceted research program that includes proof of concept work, product validations, claims substantiation and generic clinical research.
Family person and outdoor sports lover
"I've spent a lot of my career in pediatrics. What really sparked my passion for audiology to begin with is helping those children achieve whatever goals they or their parents have."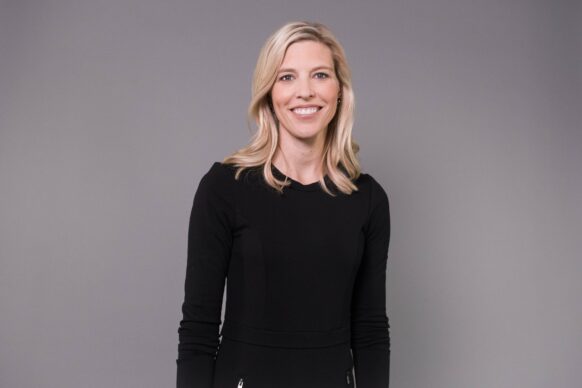 I think what's exciting about the field of audiology is how science can be used to improve people's quality of life. What I also love about our industry is that we have this opportunity for continuous improvement. With each new generation of the technology, the products get more effective and more relevant in real life. What is really fascinating to me is how fast developments happen in our field, and how much more potential is out there.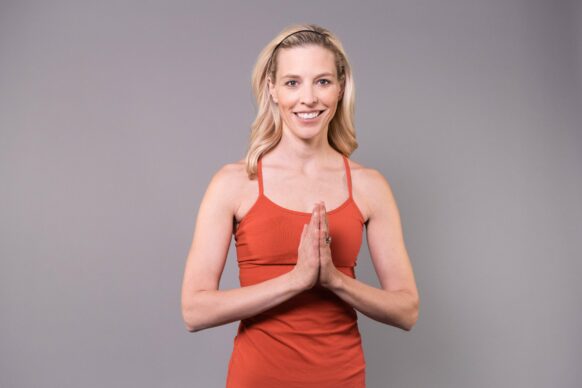 One learning from my private life that has helped me a lot in my work life is that it is always important to try to put yourself in the shoes of others and understand their point of view and perspective on things. My dad and my brother are engineers. I call them "enginerds" because engineering as a profession changes the way you think. It makes you the ultimate analytical thinker. This insight is very useful now that I work in a research group where we interact a lot with engineers, and I find it very fascinating to see how they would look at some of the same problems in research compared to how we are looking at them from the clinical audiology perspective.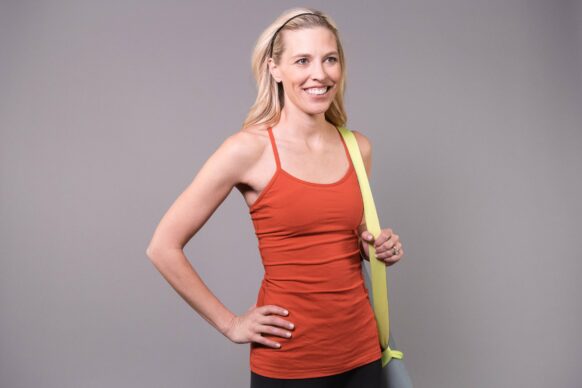 I believe in the work hard, play hard mentality. I give a lot to my job, and this is ok because it is a choice I made and I love what I do. But on the other side, I always want to make the best of my free time – whether it's doing yoga and appreciating these rare moments just for me or spending time with my family in the outdoors. Being active helps me clear my head and re-energize for the daily challenges we face, and then return refreshed and motivated to work.
New content
Five minutes with Christine...
AudiologyOnline has talked to Christine about her podcast series on Family-Centered Care, the chances of digital transformation and pediatrics as her first audiological love.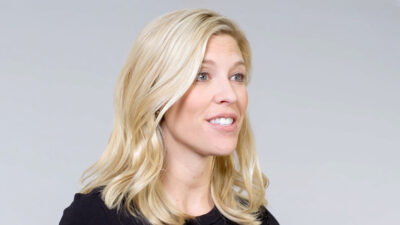 Studies and publications (selection)
Evaluation of a Remote Microphone System with Tri-Microphone Beamformer. by J. Wolfe, M. Duke, E. Schafer, C. Jones, L. Rakita, J. Battles

View

Evaluation of Adaptive Noise Management Technologies for School-Age Children with Hearing Loss. by J. Wolfe, M. Duke, E. Schafer, C. Jones, L. Rakita

Preliminary evaluation of a novel non-linear frequency compression scheme for use in children. by J. Wolfe, M. Duke, E. Schafer, J. Rehmann, S. Jha, S. Allegro Baumann, A. John, C. Jones

Evaluation of Performance With an Adaptive Digital Remote Microphone System and a Digital Remote Microphone Audio-Streaming Accessory System. by J. Wolfe, M. Duke, E. Schafer, C. Jones, H. Mülder, A. John, M. Hudson

Performance and Preference of an Automatic Hearing Aid System in Real-World Listening Environments. by L. Rakita, C. Jones

View

Sound bytes on SoundRecover. by C. Jones

View

Pediatric Hearing Instrument Fittings and the UWO Plurals Test: A Case Study. by C. Jones, M. Winter

View

Pediatric Fittings in 2010: the Sound Foundations Cuper Project. by C. Jones, S. Launer

View

Amplification Strategies for People with Poor Hearing. by C. Jones, R. Martin

View

Edulink- The link to learning for children with auditory processing disorders. Speech Pathology Online. by C. Jones

View

Breaking the Sound Barrier: Expanding Communication Boundaries by Combining Cochlear Implants with FM. by C. Jones

Selecting and Implementing FM Solutions. by P. Henry, C. Jones

Children and Digitals. by E. Rall, C. Jones

Fitting young children with directional technology. by C. Jones

View

Why should I consider digital hearing aids for children with severe to profound hearing loss. by C. Jones, E. Brassine

View
---
Have you already listened to the second episode of our podcast starring Joe Montano, Professor of Audiology at Weill Cornell Medical College, New York?
Welcome to our brand-new podcast series on Family-Centered Care! In the first episode, Louise Hickson tells us why there is no need for mixed feelings about involving the family into hearing care. Listen in!
Research tells us that giving patients more control over their own devices has numerous perceived benefits and could positively impact overall well-being.