Audiologist at Phonak NZ
Based at Phonak NZ in Auckland, NZ
Focus: Charlotte has a passion both for working clinically and for research. Her job at Phonak allows her to combine these two fields in her daily work.
Avid triathlete and compassionate listener
"As an audiologist, you need to acquire a depth of knowledge, but first of all, you need to be a good listener and have a certain level of compassion."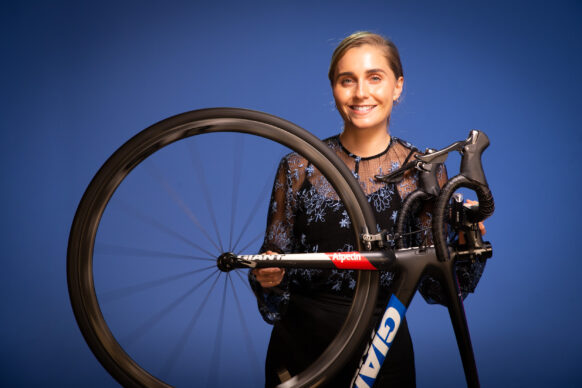 I have always really enjoyed sports and movement, and it has been an integral part of my life. One of my favorite sports is race cycling, and a spin on the bike helps me clear my head after a long day. I also love bringing the joy of movement to others in my role as a group fitness instructor. My interest in how the human body works has not only fostered my passion for sports, but also contributed to my choice of a profession where the science of the human body plays a role.
Making a contribution to raising awareness for the importance of hearing health is one of the strongest motivations in my daily work. There is still a stigma associated with hearing loss, and that is a huge barrier for those affected to get hearing aids until they really need them. By then, most of them have already experienced social isolation due to their untreated hearing loss. I am convinced that by bringing in a more holistic understanding about the social impact of hearing loss with our clients, we can encourage them to be more proactive about their hearing loss.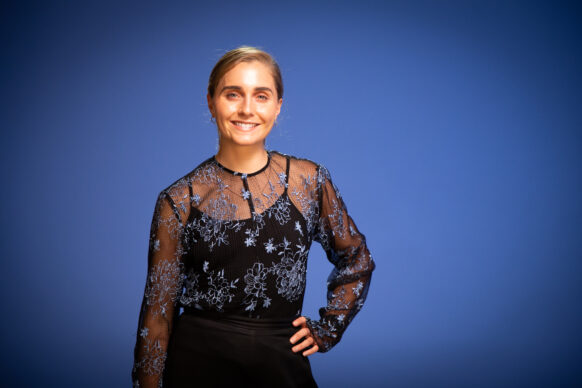 Next to working clinically, I love research. In my master's thesis at the Centre of Brain Research at Auckland University I focused on the connection between Dementia and hearing loss. This is a relatively young, but very promising field of research. Various recent studies have identified hearing loss as the greatest modifiable risk factor for dementia in midlife. I believe if this connection becomes better known, and people start realizing that they can do something to reduce the risk of developing dementia, this will be a huge motivation for them to getting active about their hearing health.
Studies and publications (selection)
Field trial shows that a Roger™ receiver is faster and easier to set up in hearing aids with RogerDirect™ than previous systems requiring external receivers. by D. Crowhen, C. Gordon

A faster way to setting up external recievers: Using Roger and hearing aids with RogerDirect. by D. Crowhen, C. Gordon

View
---
Audiologist, Charlotte Gordon, uses a holistic Maori model of health to look at the burden of hearing loss and social isolation. Her insights shed light on the impact of social isolation on well-being, inequities in hearing healthcare, and ways we can reduce the risk in vulnerable communities.
Hearing and music are inextricably intertwined. Learn about research out of New Zealand showing music therapy to be beneficial for those with neurological disorders.
In this interview, Stefan Launer speaks to all things custom – past, present and future. We discuss challenges that have been overcome to create smaller products with greater functionality and we look towards challenges and future potential in this realm.